Home Overview
Conversation
Thu Apr 17 2014, 01:23 PM
@mba Great
.. please do.
Thu Apr 17 2014, 12:27 AM
mba'
like the forum and wish to participate
Wed Apr 16 2014, 04:45 PM
@viniciusheidrun..you should read my comment just before your post
Wed Apr 16 2014, 01:43 PM
I'm doing a drive system with SIM900D modem and microcontroller AT89S52 via sms. I'm having trouble can not generate the. Hex to send to the microcontroller, whenever I compile the error, I'm using MCU 8051 IDE, what should I do so that my system receive sms and perform my task?
Mon Apr 14 2014, 01:00 PM
@Haranadh,bipin chandra etc. Create threads for your questions.
Sun Apr 13 2014, 04:05 AM
Haranadh
we bought HC 06 Bluetooth modem instead of Module ,Can any one help me of using it as bluetooth module since i am doing this project?
Sun Apr 13 2014, 03:58 AM
Haranadh
Hi,Actually we bought Bluetooth modem instead of Bluetooth Module
Sat Apr 12 2014, 02:55 PM
Please use forum if you want to ask a question.
Sat Apr 12 2014, 01:06 PM
Dpk
Hi Ahana,I can Help you on this
Sat Apr 12 2014, 03:51 AM
bipin chandra
can anybody help me. we are making a project to control the position of dc motor. so there we need to interface lcd screen and the 4X3 memberane keypad and a dc motor driver chip. can anybody please give me the complete circuit diagram connection of these components with the 8051.and alse help in the programming. my email id is bipin.chandra666@gmail.com
28118
Tutorials
Microcontroller and their interfacing with real world
This tutorial will help you learn basics of embedded C and it is targeted towards keil for 8051. Keil C is very much closer to its open source alternative SDCC. So tutorial will help you understand basics of keil C/Embedded C.
LCD is a very important part of Human Machine Interface (HMI). This tutorial is a complete literature so you understand every aspect of alphanumeric LCD. You will understand both 8-bit and 4-bit mode of operation of LCD. You will also learn to create custom characters on LCD.
DC Motor is a very common peripheral that is used in any embedded project especially Robotics. In this tutorial you will how to interface DC motors with microcontroller. Learn different ways to interface DC motors with microcontroller.
This Project can be used in houses and offices in which more than one telephone is connected in parallel through a single telephone line Our project is used to connect a maximum of four telephones in parallel. When any one of the phone is lifted, all the other lines are disconnected from the telepho... [
Read more
]
This is a sample project for Nokia FBUS SMS for Nokia 3310 mobile phone. IMPORTANT: PLEASE CHANGE THE MSCOMM1 SETTINGS ACCORDING TO THE COM PORT AVAILABLE ON YOUR PC. all other details are given in the code itself.... Have fun... [
Read more
]
This project is an intelligent Accident alert system which not only notifies accidental alert but also provides the exact location where the accident has taken place. This project is submitted by a young enthusiast Pawan Kumar from Chennai. This is the first ARM project submitted on our website ... [
Read more
]
Downloads
Source Codes, Examples, Libraries
Now you can simulate your I2C code on your Keil IDE itself. download this addon and follow the instruction inside. ENJOY! [
Go to downloads
]
Code for moving a block of memory. By default max. blobk size is 256 Bytes. see the code for better details. [
Go to downloads
]
This book provides a 'hardware-free' introduction to embedded software for people who: » Already know how to write programs and softwares for 'desktop' computer systems. » Are familiar with a C-based language (Java, C++ or C). » Want to learn how C is used in practical embedded systems. [
Go to downloads
]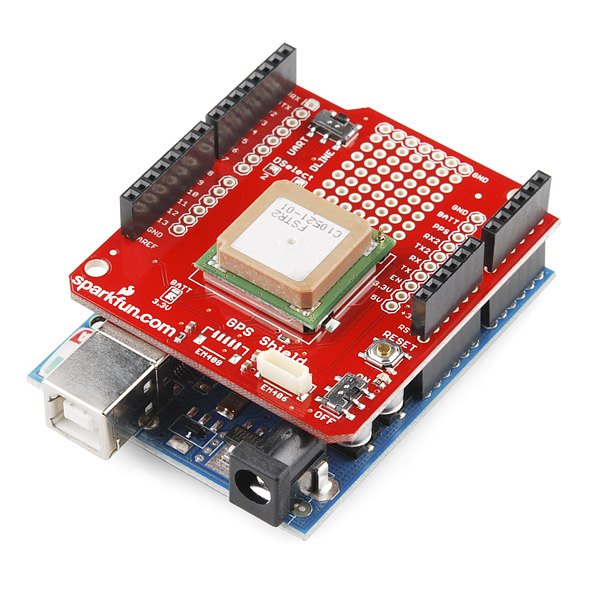 Arduino based GPS data Logger Arduino is an open-source electronics prototyping platform based on flexible, easy-to-use hardware and software. It's intended for artists, designers, hobbyists and anyone interested in creating interactive objects or environments. This is a very simple project based o... [
Read More
]
Metro Train Prototype Project with Project Report It has been a long long time since I posted a new project on our website. Today I looked in to all my old emails and checked all pending projects which were not uploaded. I want to thank Gaurav Sharma for submitting this wonderful project. I H... [
Read More
]
The digital IC tester is implemented by using the 89C51 microcontroller board. The processing of the inputs and outputs is done by the microcontroller. The display part on the microcontroller board is modeled using LCD. After the successful testing of the IC, the result is displayed on the LCD. ... [
Read More
]
This project is a simple GSM Based project where 20x4 LCD is used as display for Notice board and GSM modem is used for receiving and sending SMS. When a user wants to display a notice/message on the notice board, user will send sms from a verified mobile number and sms recevied is displayed on ... [
Read More
]
Our robot expert Gaurav Khadasane has come up with another innovative way to control a robot. He is controlling his robot from an android phone (with a Android GUI application) over bluetooth. Project uses our favourite 8051 microcontroller and HC-05 bluetooth module. In this project 8051 and... [
Read More
]
This project is an extention to previously uploaded "GSM Controlled Robot". Earlier project was only designed to be controlled using a mobile or GSM device whereas this project extends the control capabilities to custom designed RF Remote and A glove with Accelerometer. This project is de... [
Read More
]
Read all news & articles:
News