Home Overview
Conversation
Wed Apr 23 2014, 02:57 AM
NAD
hi can someone help me write the code to interface an alphanumeric keypad to pic16f877A??!
Wed Apr 23 2014, 02:56 AM
NAD
hi,
Mon Apr 21 2014, 09:27 AM
Hi.. Please help me to get through microcontrollers..
Sun Apr 20 2014, 05:23 AM
ARPAN
HELLO. I AM USING 8051 WITH RFID , PASSWORD AND FINGERPRINT.I HAVE SFM 3030 FINGERPRINT MODULE HOW TO INTERFACE IT WITH 8051? DIRECTLY OR EXTRA CIRCUITRY IS REQUIRED?AND HOW TO USE TWO SERIAL DEVICES RFID AND FINGERPRINT WITH ONE 8051?
Thu Apr 17 2014, 01:23 PM
@mba Great
.. please do.
Thu Apr 17 2014, 12:27 AM
mba'
like the forum and wish to participate
Wed Apr 16 2014, 04:45 PM
@viniciusheidrun..you should read my comment just before your post
Wed Apr 16 2014, 01:43 PM
I'm doing a drive system with SIM900D modem and microcontroller AT89S52 via sms. I'm having trouble can not generate the. Hex to send to the microcontroller, whenever I compile the error, I'm using MCU 8051 IDE, what should I do so that my system receive sms and perform my task?
Mon Apr 14 2014, 01:00 PM
@Haranadh,bipin chandra etc. Create threads for your questions.
Sun Apr 13 2014, 04:05 AM
Haranadh
we bought HC 06 Bluetooth modem instead of Module ,Can any one help me of using it as bluetooth module since i am doing this project?
28122
Tutorials
Microcontroller and their interfacing with real world
This tutorial will help you learn basics of embedded C and it is targeted towards keil for 8051. Keil C is very much closer to its open source alternative SDCC. So tutorial will help you understand basics of keil C/Embedded C.
LCD is a very important part of Human Machine Interface (HMI). This tutorial is a complete literature so you understand every aspect of alphanumeric LCD. You will understand both 8-bit and 4-bit mode of operation of LCD. You will also learn to create custom characters on LCD.
DC Motor is a very common peripheral that is used in any embedded project especially Robotics. In this tutorial you will how to interface DC motors with microcontroller. Learn different ways to interface DC motors with microcontroller.
This project is used to communicate or transmit a text message from one place to another place through wireless. The text message is encrypted by using the Microcontroller and the encrypted message was transmitted through wireless. At the receiver end the signal was received by the standard rece... [
Read more
]
This is a power generating method from sunlight.This method of power generation is simple and is taken from natural resource. This need only maximum sunlight to generate power. This project helps for power generation by setting the equipment to get maximum sunlight automatically. This system is trac... [
Read more
]
Yet another wonderful project submitted by Harsh Pandya (pH) students of The Maharaja Sayajirao University Of Baroda, Gujarat. As the title says, This project is an automated Green house control system using microcontroller. Here is objective of this project taken from project report. The obj... [
Read more
]
Downloads
Source Codes, Examples, Libraries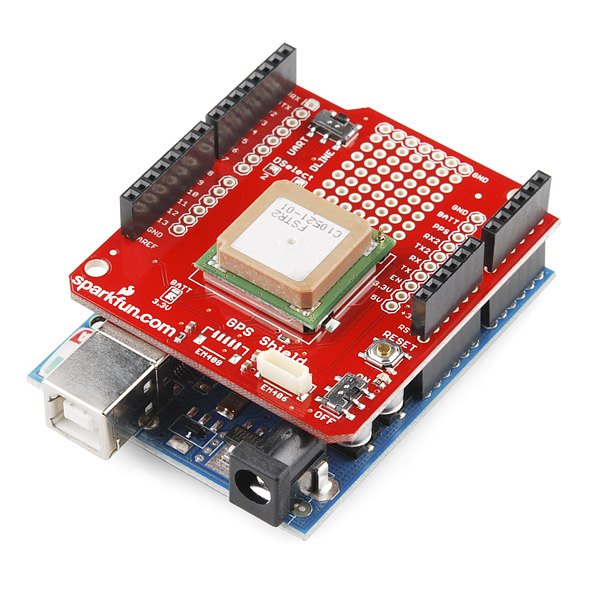 Arduino based GPS data Logger Arduino is an open-source electronics prototyping platform based on flexible, easy-to-use hardware and software. It's intended for artists, designers, hobbyists and anyone interested in creating interactive objects or environments. This is a very simple project based o... [
Read More
]
Metro Train Prototype Project with Project Report It has been a long long time since I posted a new project on our website. Today I looked in to all my old emails and checked all pending projects which were not uploaded. I want to thank Gaurav Sharma for submitting this wonderful project. I H... [
Read More
]
The digital IC tester is implemented by using the 89C51 microcontroller board. The processing of the inputs and outputs is done by the microcontroller. The display part on the microcontroller board is modeled using LCD. After the successful testing of the IC, the result is displayed on the LCD. ... [
Read More
]
This project is a simple GSM Based project where 20x4 LCD is used as display for Notice board and GSM modem is used for receiving and sending SMS. When a user wants to display a notice/message on the notice board, user will send sms from a verified mobile number and sms recevied is displayed on ... [
Read More
]
Our robot expert Gaurav Khadasane has come up with another innovative way to control a robot. He is controlling his robot from an android phone (with a Android GUI application) over bluetooth. Project uses our favourite 8051 microcontroller and HC-05 bluetooth module. In this project 8051 and... [
Read More
]
This project is an extention to previously uploaded "GSM Controlled Robot". Earlier project was only designed to be controlled using a mobile or GSM device whereas this project extends the control capabilities to custom designed RF Remote and A glove with Accelerometer. This project is de... [
Read More
]
Read all news & articles:
News